A bad day in your job can change you life forever. Specially if it ends up with a bullet inside of your clients head. After things got a little too messy during a meeting, your own boss wants you out of the picture, so it's time to take the highway and pay him a visit. In this awesome side-scrolling fighting and shooting game gogy, you have to help The Office Guy take revenge on his corrupt coworkers and his badass boss. Use your bat and some other weapons to kill them all and complete all kinds of tasks.
The Office Guy is an epic fighting platform action gogy game in which you control a simple office guy who wants to try and bring down his corrupted boss! During the initial levels you are equipped with a simple stick and you must find new weapons to dish out increased damage. Work your way through each level and area of your office and defeat any opponent who stands between you and the boss!
As you progress you will unlock some awesome new weapons such as shotguns, machine guns and even a deadly rocket launcher. Can you persevere and finally extract revenge on the boss who has caused you so much pain? The gameplay is simple, the controls are easy to pick up and the graphics and music are cool! Step into the office today and take out the boss!
Do not miss other related games such as Roam Maze and SWAT Warfare
Enjoy The Office Guy at http://gogy.xyz!
Features
Simple fighting game with side-scrolling view that takes place in an office building
Each level has a mission to complete
Various enemy models, from a cop to big bodyguard
Many gun models that you can pick-up from the eliminated opponents
Achievements to Earn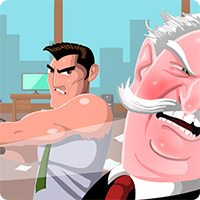 Flash DriveComplete task 2 in The Office Guy
+5xp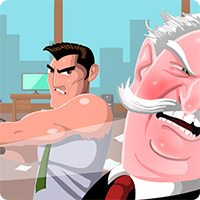 Exit QuicklyComplete task 4 in The Office Guy
+10xp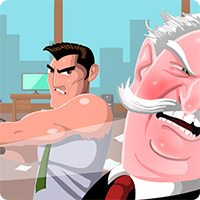 Office HotheadComplete task 6 in The Office Guy
+15xp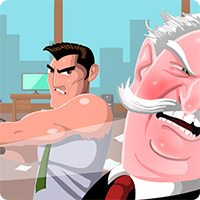 Revenge SeekerComplete task 8 in The Office Guy
+25xp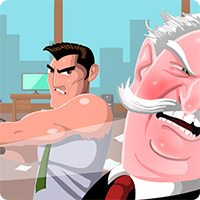 Self EmployedComplete task 10 in The Office Guy
+50xp